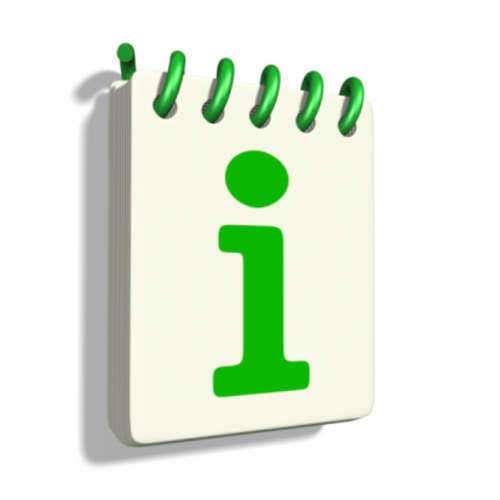 Negligence is a legal concept that refers to a situation where an individual or entity has failed to act with reasonable care, resulting in harm or injury to another person. It is a fundamental legal concept that is essential in many areas of the law. In this article, we will provide a comprehensive guide to understanding negligence, including its definition, elements, examples, and defenses.
What is Negligence?
Negligence is a legal concept that refers to a situation where an individual or entity has failed to act with reasonable care, resulting in harm or injury to another person. Under the law, everyone has a duty to act with reasonable care toward others and if they fail to do so, they can be held liable for damages.
Elements of Negligence
To prove negligence, several elements must be met, including:
1. Duty of Care: The defendant must owe a duty of care to the plaintiff.
2. Breach of Duty: The defendant must have breached their duty of care by acting carelessly or recklessly.
3. Causation: The defendant's breach of duty must have caused harm or injury to the plaintiff.
4. Foreseeability: It must have been foreseeable that the defendant's actions would result in harm or injury to the plaintiff.
Examples of Negligence
Examples of negligence include a doctor failing to diagnose a condition, a driver running a red light and causing an accident, or a business failing to properly maintain its premises, resulting in injury to a customer. Negligence can occur in any situation where an individual or entity fails to act with reasonable care, resulting in harm or injury to another person.
Defenses Against Negligence
Defenses against a claim of negligence may include arguing that the plaintiff was partially or wholly responsible for their own injuries or that the defendant acted with reasonable care and did not breach their duty of care.
Comparative and Contributory Negligence
In some jurisdictions, the doctrine of comparative negligence may apply, which means that each party's negligence is weighed in the determination of liability. In other jurisdictions, contributory negligence may apply, which means that if the plaintiff was also negligent in any way, they may be barred from recovering damages.
Gross Negligence
Gross negligence is a higher degree of negligence that refers to actions or behaviors that are so reckless or careless that they completely disregard the safety and well-being of others. It is important to understand gross negligence, as it carries harsher consequences in legal proceedings.
Conclusion
Negligence is a fundamental legal concept that is vital in many areas of the law, including personal injury cases, medical malpractice lawsuits, and other legal proceedings. Understanding the elements of negligence, examples of negligence, and defenses against negligence can help individuals and entities take proper precautions to prevent harm or injury to others and avoid potential legal liability. Seeking legal advice and understanding liability risks can also help mitigate the risks of negligence and protect individuals and entities from potential legal consequences.
---
What is Negligence?
Negligence is defined as a legal term classifying a nature of behavioral accountability with regard to any or all injury, damage, or harm sustained by an individual as a result of the actions of another individual; Negligence typifies an implicit failure on the part of the accused individual to maintain and uphold operations, behavior, or protocol with regard to an activity or operation in which they are legally-permissible to perform or participate – a victim of Negligence will typically have sustained a varying nature of harm, injury, or damage as a result of Negligence.
Negligence vs. Recklessness
Recklessness involves the unsafe or unlawful operation of – or participation in – an otherwise legal activity. In contrast with recklessness, the examination of Negligence does not quantify personal ability or capability; conversely, a claim of negligence is merely applied in order to determine culpability within an event in which an individual sustained damage or injury – the act presumed to result from negligence typically exists without the presumption of recklessness or malicious intent. In the case of a driving offense, the contrast between negligence and recklessness can be elucidated:
Traffic accidents that occur as a result of reckless abandon are classified as recklessness; this can include the unlawful use of a cellphone while driving, reckless driving, or driving while under the influence of illegal drugs, alcohol, or controlled-substance – within a charge of recklessness, the expressed risk of that behavior is presumed to be in the mind of the individual partaking in the reckless behavior in question
Traffic accidents that occur as a result of negligence involve events on which the terminology 'accidental' is applicable; the fault of the accident is presumed to belong to the negligent party, but the events transpired without reckless, careless, or expressly-unlawful behavior
Negligence and Civil Law
Wrongful Death is a legal charge that can be applied to individuals who have been acquitted of a murder or manslaughter charge within a criminal court; however, that same case can be brought before a civil court in order to attempt a conviction of wrongful death.
A wrongful death conviction results in neither criminal restitution nor a subsequent murder or manslaughter charge, but may render financial restitution upon a conviction of the wrongful death of an individual resulting from presumed negligence on the part of the defendant.
Negligence and Employment Law
Workplace Accidents that may result from negligence require the examination of insurance coverage, safety hazards, as well as negligent operation of applicable equipment.
In order to avoid accidents resulting from negligence, the adherence to safety requirements with regard to the surrounding environment – as well as the site of employment – are the responsibility of an employer. Injuries and damage sustained as a result of the failure to adhere to safety protocol is one of the primary causes of accidents in the workplace:
Accidents resulting from unintentional and legal activity can be qualified as Negligence; in many cases, employees injured with regard to the respective involvement in such accidents may be able to retrieve compensation
Accidents resulting from the improper usage of equipment – in addition to purposefully-irresponsible and dangerous activity – will rarely be awarded compensation.